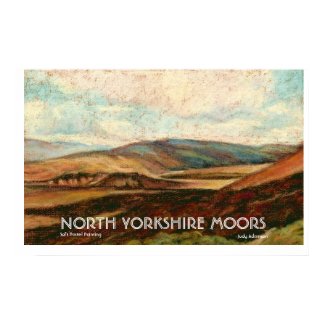 North Yorkshire Moors Print/Poster..
by
helikettle
Browse more
Yorkshire Posters
How do you feel about selling your original artwork?
Of course the idea sounds great! Lots of money rolling in, the gallery owner beaming contentedly as the little red dots are placed discreetly beside your paintings that will be going off to new homes at the end of the exhibition. What a wonderful feeling! And yet...
One of the Art Tutors at Wensum Lodge,
Peter Baldwin
, (who, by the way, was the tutor who defended my chair with the 'wrong' perspective!) once told us that he always insisted on making sure that his painting were going to 'the right home'. At the time, I don't think any of us had the faintest idea what he was talking about and put it down to some sort of artistic idiosyncrasy.
But once I started to sell my original pastel paintings, I knew all too well what he meant. In spite of my need for the cash and the genuine satisfaction of knowing that someone liked my work enough to put their money where there mouth was, there was always an even stronger need to know that the purchaser was buying my painting for the right reasons. I can't even begin to tell you what 'the right reasons' are; it's something that I sensed – or didn't! And there are one or two of my paintings that I'd be begging on the streets before I'd part with them. I have given away a few of my original paintings with no such qualms, but only to my family and my closest and most trusted friends and somehow that feels very different.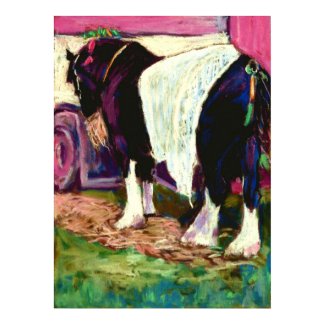 Shire Horse
by
helikettle
View other
Shire horse Posters
An understanding friend suggested that it must be like selling your babies. That's probably a slight exaggeration – and babies do grow up eventually and leave home. But I think she was right in that selling one's original artwork is like selling a part of oneself. So it's not so irrational to be concerned about its future, to want to be sure that it will be appreciated, not stuck in the attic when the time comes to redecorate the room.
That's one of the reasons that I'd prefer to sell posters or good quality prints – when one is sold, you can always make another one! And it's also part of the attraction of selling greeting cards. The other reason, as I said last week, is that I am more comfortable with the thought of making art affordable to all, regardless of wealth or income.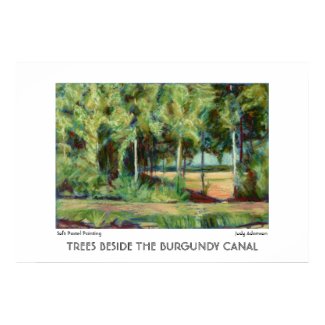 Burgundy Canal Print or Poster
by
helikettle
See more
Print Posters
Some of my paintings are available as posters and prints from Zazzle and there's an even greater selection at Red Bubble.