Spring Sunshine Repeating Pattern and some coordinates
What a change in our weather!
The interminably long and stormy winter has given way, at last, to warm, dry sunny days with brilliant blue skies. Spring has definitely arrived here in Wales!
It's already our 'meteorological spring' – that one began on March 1st. But there's another week to go before the Spring Equinox on March 20th, which most people regard as the start of Spring. And that falls around the same time as the Persian New Year, Norooz, which you can read all about here.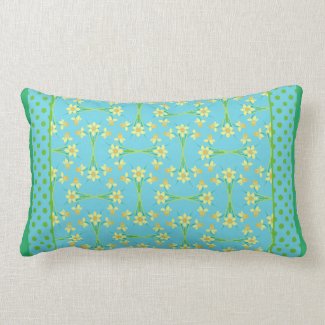 The start of spring seems like a very good time to celebrate a new year, with all the new beginnings in Nature appearing!
But it's a very busy time for the greeting card designer! Not only do we have St David's Day Cards, Easter Cards and Mother's Day cards to work on, as well as, maybe, March Birthday Cards – it's also time for our St Patrick's Day Cards . . . and then there's Norooz to think about as well!
Just as well I designed mine while the weather was still wintry, before I was tempted out into my garden!
But it was only when the rain eased off and the temperature began to rise that I thought about making a Spring Door Wreath!
It would never have occurred to me if it weren't for Pinterest and it was only because I found an old wreath base amongst my Christmas decorations that I began to take the idea seriously.
When I looked more closely at the base I'd found, I decided it would be a shame to remove the dried flowers from it and, with a bit of refurbishing, it looks quite at home against the white boards on my landing.
So, having decided not to use this wreath base after all, I set about looking online to see where I could buy a new similar base – and immediately came across some excellent instructions for making my own!
(instructions from 'Modern Country' a blog that I'll definitely be returning to!
)
I have plenty of honeysuckle and ivy in my garden to provide the materials.
The honeysuckle
opposite my kitchen window is
where the sparrows congregate for a gossip and the blackbirds have even nested in it a couple of times so I would have preferred to take what I needed from the ivy!
But knowing how tough ivy is when I try to remove it from places where it shouldn't be spreading to, I was really surprised to find that it was more inclined to snap than the honeysuckle.
Here are a few photos of the various stages to prove I did actually make it from scratch - which still amazes me!
Sorry about the difference in colours - it is the same wreath
but I changed to using my 'proper' camera for the final pics
because I'm not yet very good at taking photos with my phone!
Wrapping the last 'binding' round was slightly scary – I was sure the stems would break. But I found that as long as I bent them gently, a little at the time, they cooperated perfectly. (I also talked soothingly to them and I'm sure that helped!)
When I tried to photograph the (almost) finished wreath on my front door,
the flash made the Edwardian glass panels sparkle so much it really detracted from the
wreath - so here it is, hanging from a picture hook in my bedroom!
(A florist in town, where I bought some of the silk flowers, told me that Old Man's Beard (clematis vitalba) from the hedgerows is excellent for wreaths too.)
So have I inspired you to make your own Spring Wreath - from scratch? I hope so and if you do, THIS is where you need to begin.
I'm sure you all know by now that I'm no perfectionist and patience isn't my strong point; I lose interest in anything that can't be completed in a day or so - painting, dress-making, wreath-making . . . so if I can do it, I'm sure you can too!
And I'd love to see how they turn out if you'd like to send me your (low-res) photos to include in a future blog post!