I thought it would add a bit of variety to feature some of the wonderful handpainted designs from Greeting Card Universe and Zazzle artists once a month. We who paint by hand do seem to be in the minority so I think we need all the publicity we can get!
This month's topic is 'creatures' and here are a few from Greeting Card Universe artists that I like (click on the image for a larger view that will also take you to a link to the artist's GCU store) -

This black Lab wants to say Thank you to your dog lover friends. Labrador Retrievers always appreciate your kindness. Let this black dog help share your gratitude. Original Labrador painting by Amy Reges inspired by my own sweet Labs who put their paws in my hand.

A beautiful, close-up watercolour of a cat by Barbara Screiber
This one, by Mary Taylor, is an embroidered design.

Gorgeous bunnies by Judith Cheng
This bee is by UK illustrator, Kerry Morton.

This is a watercolor painting from the simple inspiration of cats next to me on the couch! Of course I couldn't move and spoil the moment. Luckily, nearby was a zen canvas (painted water disappears when it dries.) So I kept practicing and memorizing, holding my breath so they would keep sleeping! From EagleEyesDesign.com

Belgians Waiting for the Sleigh Ride - From an original acrylic painting of draft horses waiting patiently for the Riders, at a B&B outside of Leavenworth, Washington at Christmas time.Designed by Harriett Masterton.

Patriotic dog - a bestseller for July 4th by animal artist, Tanya Amberson
And bringing up the rear of the Greeting Card Universe paintings, here is one of my few animal paintings - a soft pastel painting from a photo I took at our local Shire Horse Rally.

And now for some products from talented Zazzlers who paint their designs 'the old fashioned way' -
'Proud Cockerel (Rooster)' fine art print/poster
by
michelewebber
Shop other
artwork
on zazzle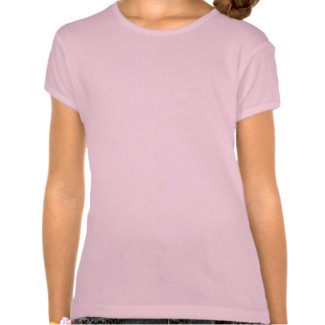 Great PIG Hugs!
by
Animal_Junction
Make
customized tee shirts
at Zazzle
'artbymar' says, 'This image if from one of my original color pencil drawings. This guy is a blue, yellow and green macaw parrot.'



Parrot Magnet

by

artbymar

Browse other

Magnet Magnets

These 'jungle babies' are painted in watercolour -

Jungle Babies, Boy Birth Announcement

by

AudreyJeanne

Create your own

invitations

online at zazzle.co.uk

A 'fantastic' creature by Daniel Luciani

Mediaeval Wyvern

by

Daniel_Luciani

Design a

custom stein

at zazzle.co.uk
This cheeky cat is in watercolour and ink -



Cat with Toy Mouse Mousepad

by

ninjahijinx

Shop all other

mousemats

on zazzle.co.uk

A fluffy, white, cartoon cat carries her toy mouse in her mouth, ready for more play! This cute design was created with watercolor and ink. Diane Ursin painted this Jersey Cow in oils -





This is customizable! You can add text, re-size, crop, etc. Hit the "customize it" button to edit. I love painting butterflies and I did this in acrylic paints. You can purchase this in many different product lines: t-shirts, bags, keychains, mousepads, greeting cards, mugs, buttons, apparel, magnet, postcard, sticker, bags, keychains, apron, shoes, skateboard, poster, tie, photo sculpture, postage stamps, etc. View more here: http://www.zazzle.com/juderm*

created by JUDERM (15/08/2009 06:10)

Who needs digital art when such a wonderful variety of designs can be created by traditional painting methods?